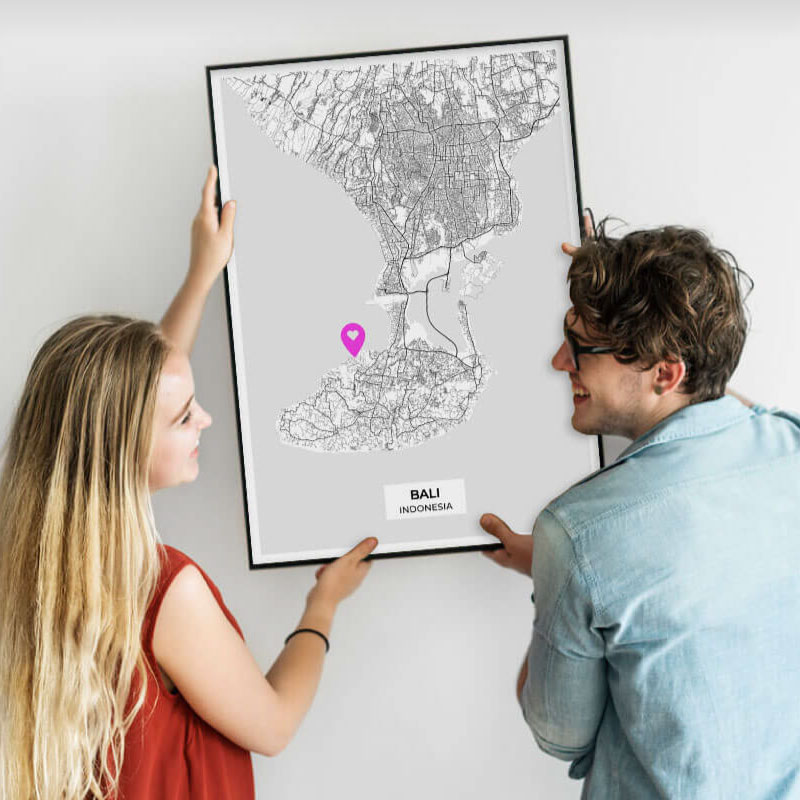 The birth of Mapdesign...
Our team gathered around a table discusses animatedly what gift we were going to give to our customers this year. Wine, chocolates, pens or even mouse pads with our logo on it…
All of them are good ideas but we were not satisfied with these classic and not very thoughtful gifts, "the easy solution", some would say.
So we dug and dug until we came up with the idea of a personalized card for our customers. An idea that seems simple for some, a feeling of having found the Holy Grail for us.
Proud of ourselves, now came the time to design these cards. Everyone pitched in: "What color to choose?" "A map, yes, but from where?" "Should we buy a frame to display it?" "Can the logo be added?"
The excitement of designing the card and having so many choices to make it pushed us to create some for ourselves as well. One of us was trying to find the place where he had made a trek in a forest in Cambodia, another was telling us that he had made a map for his wife's wedding present with the place where he had proposed to her.
A third person confessed to us that they find them extremely design and that they simply want a product like that for their interior decoration. When we placed the order we made something striking, one idea could give birth to an unthinkable number of different cards, depending on who created it or who was going to receive it, the tastes of each person or the style chosen.
It suddenly hit us: this is so much more than a gift ! So we decided that we absolutely had to share the pleasure of having made this incredible discovery with the world. A single configurator for several different uses and an unlimited number of products. Exhibit your achievements, improve or complete your interior decoration or offer it as a customer gift or to your loved ones, everything becomes possible. Treat yourself and others!
Are you ready to use our tool? Let's go !

Quick and easy creation | Free delivery